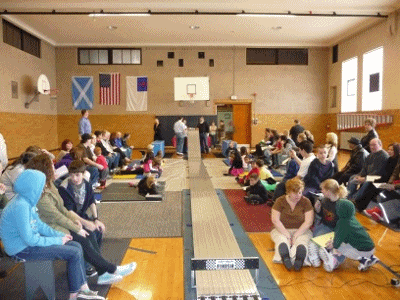 The Lutheran Pioneers Program is a Christ-centered program for boys and girls in Kindergarten through 8th grade. Lutheran Pioneers strives to assist parents in leading their children on the godly road to Christian adulthood. We meet twice each month from September through May. At our meetings we strive to provide a variety of life skills as well as games and crafts. The Pioneers have many group activities and outings such as:
Archery Club
Bowling
Trips to the Circus and Disney on Ice
Pine Car Derby
Rain Gutter Regatta Pinewood sail boat race
Our Pioneer program is open to all children. You do not have to be a member of St. Andrew to join in the fun and learning! For more information, please contact us at 773-376-5370 or email our pastor at pastor@standrewchicago.org.